The science or art behind brand building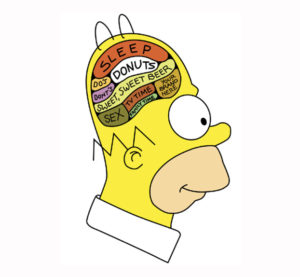 Is brand building really a science, an art?
A science implies a process that can be applied systematically or mechanically with a predictable result. It implies inputs and outputs. Sure there will be a hypothesis and a conclusion but I somehow feel that brand building requires something more lateral than just literal, something more holistic than either right or left brain.
An art implies an abstract creative process of personal expression and aesthetics value, somewhat devoid of any commercial realism, without rational or reason of being. I feel that the great brands of this world have a strong meaning that reaches deeper into the soul and art for art sake doesn't really address the rational demands required.
Understanding
If understanding is comprehension based upon intelligence – we must understand the circumstances, be familiar with the situation and have a handle on the key factors that will impact the outcome. This is achieved by research. Not necessarily research with a capital 'R', but it can be found by looking at the available evidence – a brand audit can be as simple as a review of the brand vis-à-vis its competition. How does the brand perform? Vision versus behaviour – do we truly believe? Behaviour versus communications – do we walk the talk? Communications versus vision – are we compelling? It's always there. It's the simple truth. It's just sometimes business owners don't see the wood from the trees.
Intuition
If intuition is our perception of the truth independent of reasoning – we need to look deeper into what this implies. Why do so many brands fail to deliver on what they communicate or profess to stand for? If the human brain processes about 20 bits per second of conscious thought and at the same time processes some 15 billion bits per second of subconscious thoughts – we start to see the importance of what may effect reasoning in an irrational way. I hate the colour. It looks too cheap. The shape looks feminine. The name is too posh. The girl looks hot. I use to use this wonderful illustration of what goes on inside Homer Simpson's head to explain this in workshops – you are not competing against another brand of toothpaste, but against sex, donuts and sweet-sweet beer! If this article was called 'The science or art behind brand building', then maybe you might have given it a miss. Sex. Donuts. Sweet-sweet beer… much better to sell toothpaste by talking about sex?
Passion
If passion is a compelling emotion that drives and motivates – then the brand building process must engage the emotions in order to be effective. At the heart of this is a compelling truth. Compelling, relevant and meaningful to the key stakeholders. True to the nature of the brand. Not false, made up or exaggerated, but honest and genuine to what it is it or what it is capable of. The compelling truth is a promise of future value. And like a promise made, it must be delivered on, unequivocally, every time, without reservation or limitation.
So next time you are considering a brand building process don't forget the sex, donuts and sweet-sweet beer. If you want to thank me for this advice or lavish me with words of praise and appreciation, I am available at +65.9673.1452 or email me at colin.anderson@brandcourage.com